Washington Overseas Mission is a non-profit group that was organized following a medical and dental mission trip to Honduras in December of 1992 and January of 1993.  The first trip was first trip was undertaken when Sister Laurinda Mayer, formerly a teacher at St. Francis Borgia High School, invited medical professionals to come and provide desperately needed care to the impoverished nation of Honduras.  A group consisting of one physician, four dentists, two nurses, several volunteers and a high school Spanish class journeyed the day after Christmas of 1992 to Honduras to serve the indigent in Urraco and surrounding areas.  Since 1992 volunteers from our group have served over 100,000 people in various areas of the country.  Our group has had, from its inception, a commitment of student volunteers on our teams. Students from over ten high schools and several colleges have joined medical and dental and construction teams.  We feel that the presence of students has been a vital factor in the reception and success of our teams. Many of our "graduates" have become health care professionals and many have returned to help as professionals. Our generous volunteers pay their own expenses for the trip in addition to the gift of their time and talent.
Washington Overseas Mission Wish List:  http://overseasmission.org/wom-wish-list/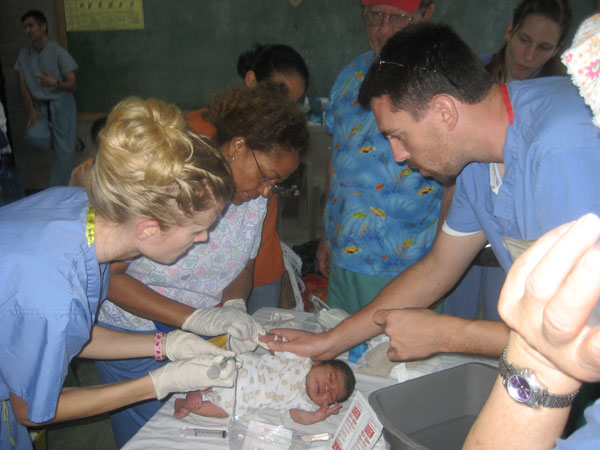 For the past 21 years, we have worked with Dr. Raul Ugarte who is the physician and alcalde (mayor) for over 30,000 people of Pimienta, Cortes and surrounding "aldeas" (villages). We are constantly striving to improve and make a lasting impact on the health and welfare of the people we serve.   Through designing, funding, and assisting in the construction of a storage facility and dormitory space in Pimienta, we have been able to provide a location for central storage of donations from various NGOs including containers of pharmaceuticals, food for the schools, emergency aid to the poor, and a base for other US groups to stay during projects. We have also supported Pimienta with the continued equipping of a dental clinic, and shipments of medical and humanitarian aid.