Above and beyond the foundational needs of WASHINGTON OVERSEAS MISSION (WOM) are items that would enable us to better serve the people of Honduras and help highlight the work we do. The specials projects and acquisition of these new or gently-used items helps keep expenses down, enabling WOM to make the best use of every donor dollar in serving the people of Honduras. Please do not donate dirty, fragile, unusable or battery-operated items. 
WOM Special Projects List
Sewing Machines for Women Project
Vocational High School Project in Pimienta, Cortes
PET Project – http://giftofmobility.org/
Clean Water – Primero Agua – http://primeroagua.org/pa/
Dental Projects
WOM Construction Projects
Women's Health Project – Pap Smears
Prescriptions
Eye Glasses
Medical & Health (items must not expire for one year)
personal hygiene items
baby supplies (non-perishable)
health & beauty items
soap
first aid supplies
vitamins & over-the-counter medicines
medical supplies appropriate for hospitals or clinics
wheelchairs
walkers
crutches
medicines with 1 year expiration dates
Clothing & Linens (new or gently worn)
sunglasses
light summer clothing
shoes & work boots (tied/banded together, boxed & labeled)
sheets & bed linens
baseball hats
Other items
children's toys for all ages – NO battery-operated items
bikes (in good working order)
school supplies
shovels & pickaxes & tools of any kind
Wish List for Occupational Therapy Clinic:
Tables/Chairs
Gloves
Cardboard
Mat Table 1-2
Balls
Weights – hand weights/cuff weights
Goniometers
E-stim Machine
Mini fridge – cold packs
Hot pack machine – hot packs & hot pack covers
Splints – splint materials
Splint pan/electric skillet
Any Pediatrics equipment – standers
Wheelchairs
Walkers
Canes
Swiss ball
Pillowcases
Towels
Treadmill
Stationary bike
Pulleys
"Thera-putty"
Hand grippers
Adaptive equipment
Scale
Glucometers & strips
Home exercise programs in Spanish
Pediatric "toys"
During our 25 years of brigades, our locations have most often included a location in the department of Cortes and one in the department of Yoro. We have also worked in the Departments of Lempira, Santa Barbara, Intibuca, and Comayagua. Washington Overseas is grateful for the immense generosity of friends and family who have heard of our group and have embraced the vision of the sharing of our wealth with those born in a country where there are far fewer material blessings.  The gifts of money to purchase medicine and medical-dental supplies, the support of brigades through donations of handcrafted quilts and clothing, as well as donation of new and used shoes and clothing, soap and other items to distribute to patients aid us in meeting some of the very obvious needs of our patients. Volunteers who travel to Honduras and those who help from home have been crucial in our efforts to continue and to expand our work in Honduras for 25 years.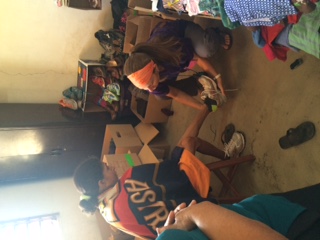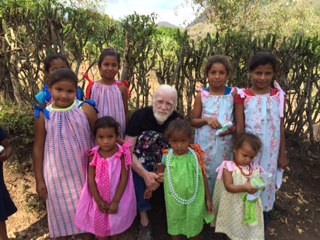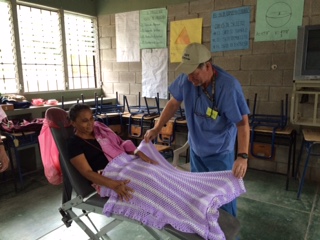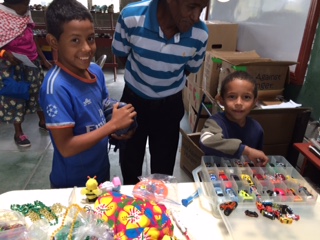 Our annual trips typically occur in early March. We most often have two medical-dental teams that offer immediate medical relief for episodic illnesses as well as check ups and provision of medicine for diabetes, blood pressure and depression.  We have added services including distribution of reading glasses and sunglasses, pap tests with complete follow-up treatment when necessary, diabetes testing and treatment, pregnancy tests and prenatal vitamins for the term of the pregnancy, and increased education. We strive to provide, when necessary, further evaluation and appropriate care to patients seen during our brigade. Our dental teams now offer restorative dental care in addition to pain relief through extraction of decayed teeth.  Surgical teams sponsored by our group have had a tremendous impact through performing operations that would not have been otherwise available to many people.