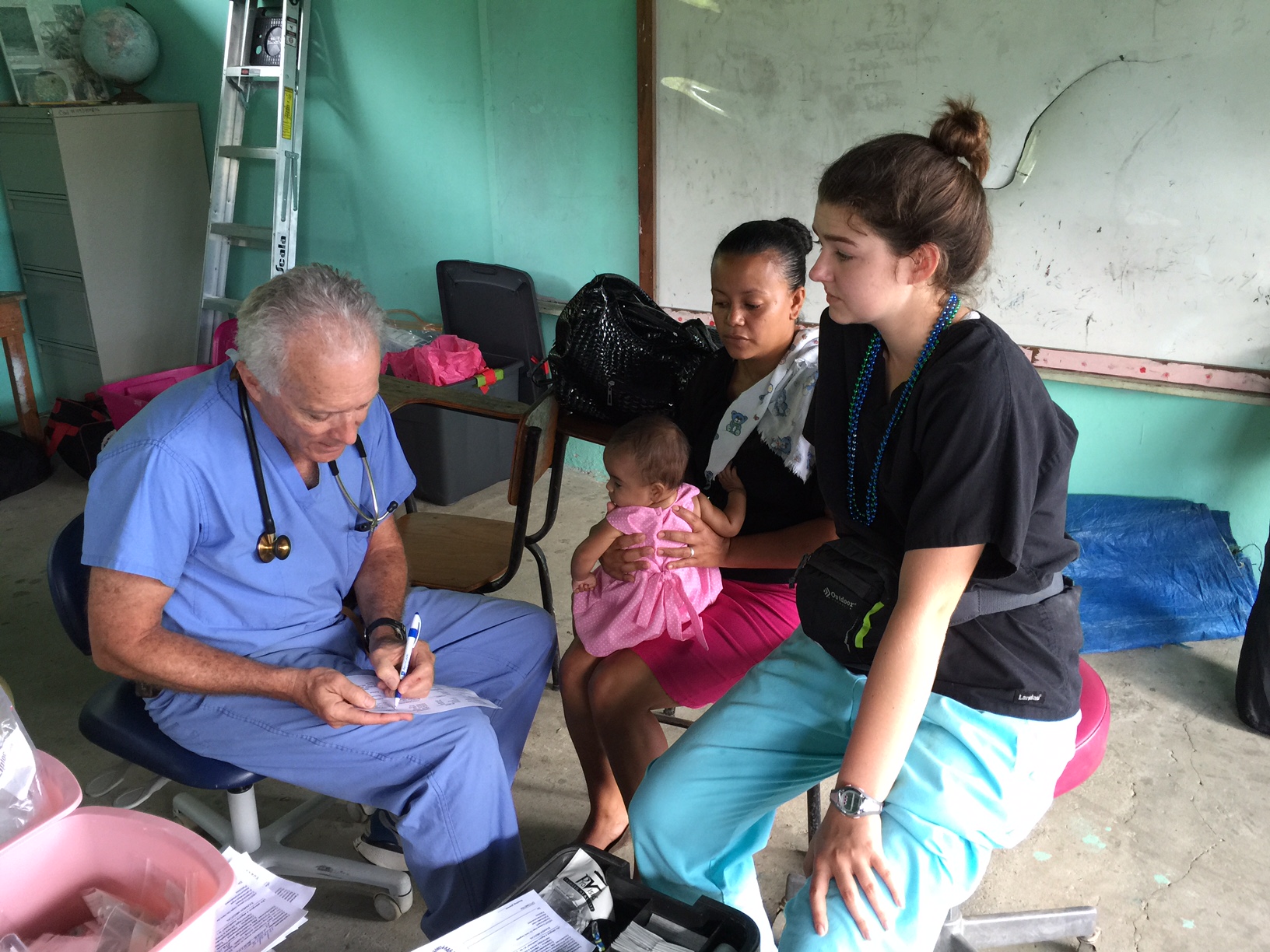 The medical practitioner's experience on a brigade with the Washington Overseas Mission will at once seem familiar and yet, remarkably strange. The types of patients that you will see include the standard medical problems that you are used to treating at home such as high blood pressure, diabetes, upper respiratory infections, asthma, arthritis and many other chronic illnesses. You will see skin infections that are more-advanced or less-well-cared-for cases than you would see at your office. You will have the opportunity to see tropical diseases including parasitic disease, leschmaniasis, malaria, and more. You might be called on to do joint injections or simple excisions. We try to follow the guidelines that if you are able to do it at home, you should be able to do it with us in Honduras.
You will typically work in a rural school building with poor lighting and sometimes even less ventilation. You will have two or three other doctors or nurse practitioners practicing with you; and hopefully, a Honduran volunteer physician. It would not be uncommon for you to see 60–80 patients, but thankfully there is no computer in sight!
You will have the ability to do pregnancy tests, urinalysis, and HIV testing as needed. Our pharmacy is remarkably well-stocked for a brigade this size. You may very well see cases that require secondary referral, which can always be handled through the team leaders and our Honduran Coordinator, Dr. Raul Ugarte. So bring your stethoscope, a caring heart and a flair for adventure!